Static seals
Cheap and available O-rings are used as static seals for most of applications, but in some special and pressure-demanding applications of hydraulic and pneumatic systems these products do not comply with the requirements for such applications.

Therefore, further static profiles were developed from suitable materials and in such design to seal even the most demanding and special applications.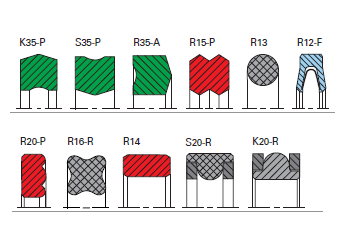 For more information please contact our sales/or technical department.
---
Hydraulic and pneumatic systems
Počet přístupů: [659353] ©2001-2020 Dimer, spol. s r. o.