Selection of DIMER flat gaskets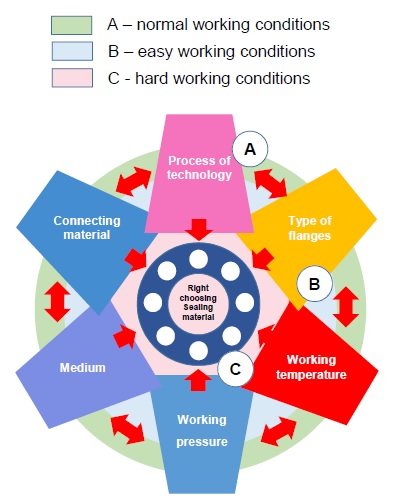 A proper selection of a flat gasket is a very important aspect, which in turn affects the durability and reliability of the entire flanged connections or sealing of a system.
Depending on the requirements of the global emissions reduction, a flat gasket is a very crucial element in the design of sealing up flange joints.

Flange joints are dismountable connections of equipment, apparatuses or piping units in accordance with the rules for leakage depending on the type of the media being used.
Flange joints consist of three different elements: the flange – the connecting material – the gasket.

Please always keep in mind the coherence of working conditions, the type and the quality of the flange joint or of the apparatus, the kind and the quality of the connecting material.

For highly thermally loaded or shock-loaded flanges and apparatuses we recommend you to recalculate the worksheet of the flange and the recommended torque according to the relevant standards.



We recommend a proper selection of our flat gaskets for more than 180 types of various media for all industrial sectors.

Chemical resistance characteristics of flat gaskets can be found in the corresponding catalogue.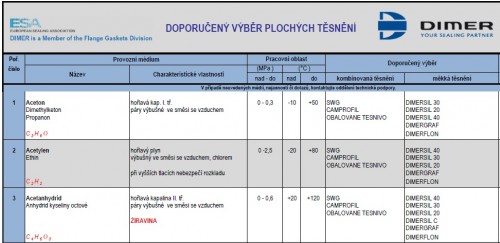 In the case of non-specified media, doubt, or questions you might have, feel free to contact our technical support department. (tech.support@dimer.cz)
---