Expanded PTFE - sheets and tapes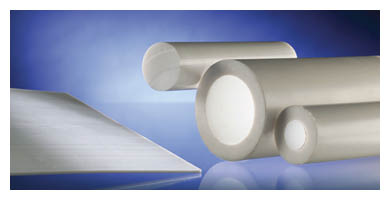 We offer a softened (multidirectionally) expanded PTFE material under the name of DIMERFLON 30 in the form of sheets, or in the form of differently shaped cut-outs.








Tapes DIMERFLON ST-U, ST-HD, ST-M, ST-B and ST-F are manufactured from multidirectionally oriented 100% PTFE with/without adhesive layers.
Some types of tapes contain fillers or special additives.

The tapes are particularly suitable for sealing of non-planar contact surfaces and they can also be used as a solution in critical situations to seal up flange joints.
By a suitable selection of a PTFE tape you can achieve very good sealing effects and easy installation.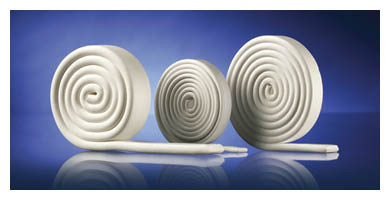 Standard profiles
DIMERFLON 30
sheet from expanded PTFE
DIMERFLON ST-U
tape from expanded PTFE / 0,65 g/cm3
DIMERFLON ST-HD
tape from expanded PTFE / 1,00 g/cm3
DIMERFLON ST-M
tape from expanded PTFE / 0,70 g/cm3
DIMERFLON ST-F
tape from expanded PTFE with filler / 1,00 g/cm3
DIMERFLON ST-B
tape from spec. expanded PTFE / 0,90 g/cm3
Files to download
DML0114-av-DIMERFLON_ST-M.pdf
DML0096-av-DIMERFLON_30.pdf
---