DIMERSIL 20 / DIMERSIL 20R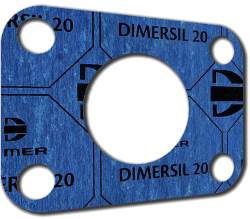 Universal grade compressed fiber sealing sheet consisting of aramid fibers and a special binder with NBR rubber. It is designed for all industrial sectors where emphasis is put on the application when higher operating parameters.

The DIMERSIL 20R is reinforced by a wire mesh. This variant is resistant to higher operating pressures by up to 20 % depending on the operating / working conditions.







Technical data
Marking acc. to DIN 28 091-2
FA-MA-1-O (St)
Marking acc. to ASTM F104
F721 111 M5 (M7)
Certification
Germanischer Lloyd, BAM, DVGW, TZW/W270
Max. temperature* (°C)
400 (peak) / 250 (continual) / 200 (steam)
Max. pressure* (bar)
100 / for option DIMERSIL 20R is value 120
Sheet size (m)
1,5x1,5 (1,5x3,0)
Thickness (mm)
from 0,4 to 5,0
*max. temperature and pressure values can not be used simultaneously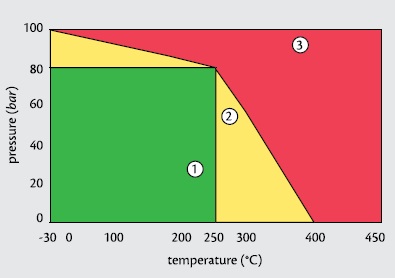 Files to download
DML0034-DIMERSIL 20
---