DIMERGRAF 30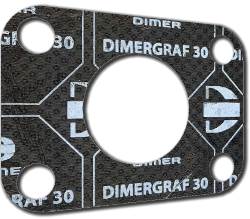 DIMERGRAF 30 is reinforced with a single insertion of tanged 0.1mm thick SS 316 for improved blow-out resistence. No adhesive is used to bond the graphite layers.

This excellent sheet is used frequently in flange connections for pipping, vessel application and other machinery. It is especially suitable for steam systems, chemical, petrochemical industries, processing industry etc.








Technical data
Marking acc. to DIN 28091-4
GR-10-O-1 M-Cr
Certification
BAM, DVGW
Max. temperature* (°C)
from -200 to +550
Max. pressure* (bar)
200
Sheet size (m)
1,5x1,5
Thickness (mm)
from 1,0 to 3,0
No. of insertion
1
Thickness of insertion
0,1
Material of insertion / form
1.4401 - SS316 / tanged
*max. temperature and pressure values can not be used simultaneously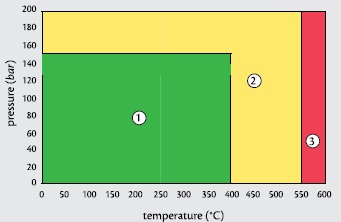 Files to download
DML0088-DIMERGRAF 30
---
Počet přístupů: [594182] ©2001-2020 Dimer, spol. s r. o.