DIMERGRAF 20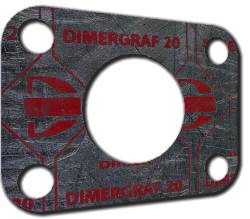 DIMERGRAF 20 is a graphite laminate (without chloride-free adhesive layer) with one / or more flat 0,05mm th. SS316 insertion. This sealing material is a general service material for high pressure and high temperature applications including steam.

DIMERGRAF 20 is mainly used in chemical, petrochemical and other industries.








Technical data
Marking acc. to DIN 28091-4
GR-10-O-1 K-Cr
Certification
BAM, DVGW
Max. temperature* (°C)
from -200 to +550
Max. pressure* (bar)
150
Sheet size (m)
1,5x1,5
Thickness (mm)
from 0,75 to 3
No. of insertion
1
Thickness of insertion
0,05
Material of insertion / form
1.4401 - SS316 / flat
*max. temperature and pressure values can not be used simultaneously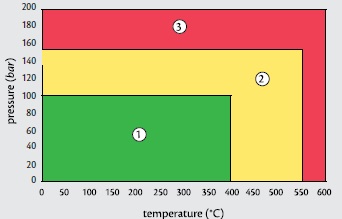 Files to download
DML0086-DIMERGRAF 20
---
Počet přístupů: [623875] ©2001-2020 Dimer, spol. s r. o.