DIMERFLEX ST10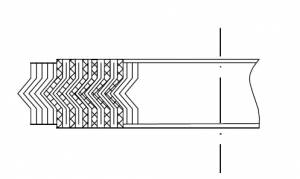 Spiral wound gaskets without guide and inner rings consist of a wound sealing filler and a profiled metal strip.

This gasket type is designed for flange types tongue/groove, male/female or metal/metal.

Dimensions according to current standards can be found in the DIMERFLEX ST-addition.


---
Počet přístupů: [737476] ©2001-2020 Dimer, spol. s r. o.